Student's Voice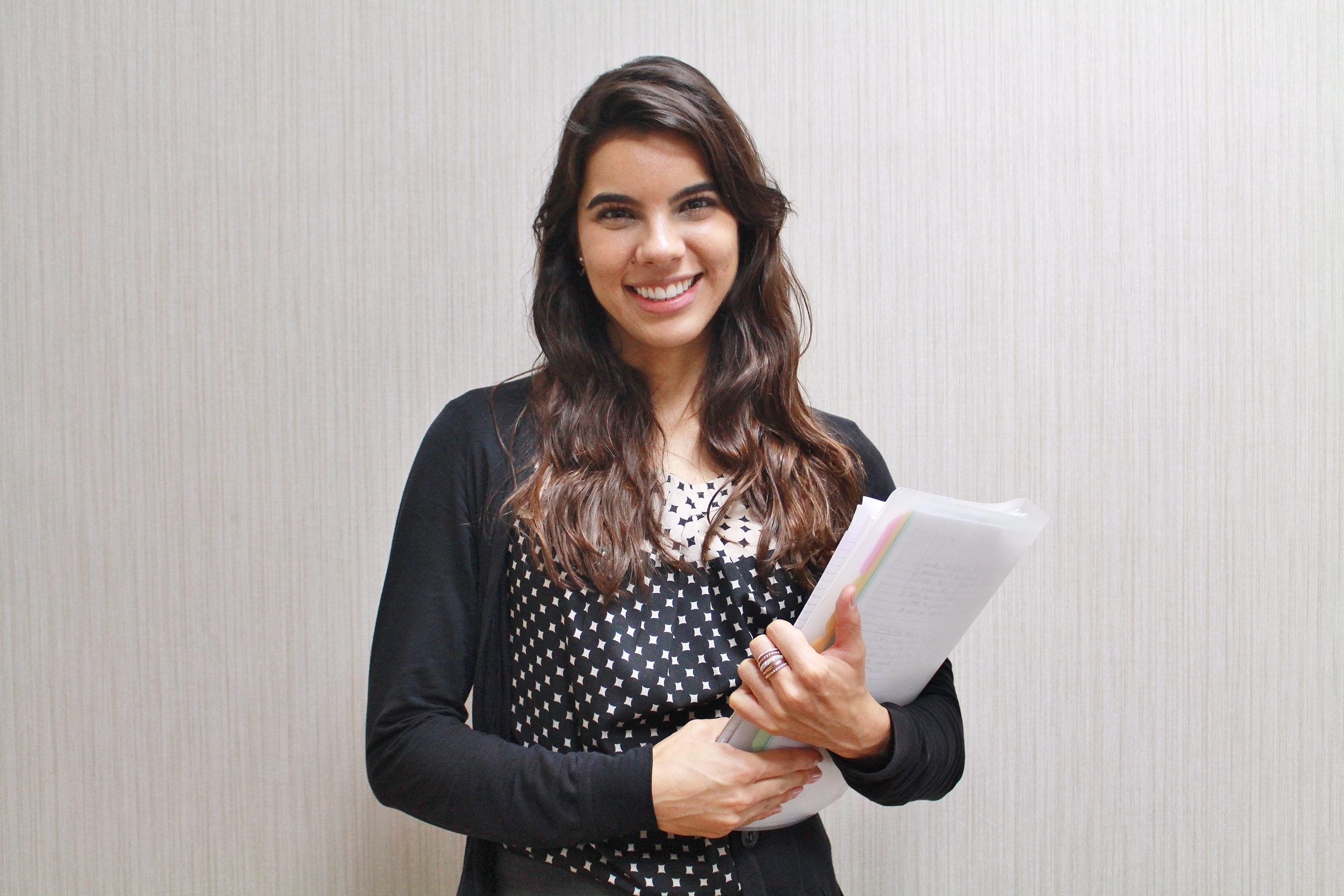 From:
Ariana Ohana/USA/IBMBA
The IBMBA program at NSYSU incorporates both theoretical and hands-on perspectives. The classes are taught in English by qualified professors who in many cases earned their master's or Ph.D. degrees in Australia or in the U.S. The hands-on experience we can receive comes from international summer programs that are offered or internships with local Taiwanese companies. The program is also AACSB accredited which provides international recognition in many business schools across the world and allows me to take my IBMBA degree to other countries for career advancement. Lastly, the program is a great opportunity to meet new international students and enhance my network as well as explore the Taiwanese culture and its people. I have found that Taiwanese people are the most welcoming and friendly out of all people I have met in Asia. I definitely recommend the IBMBA program at NSYSU to anyone who is looking forward to further enhancing their careers!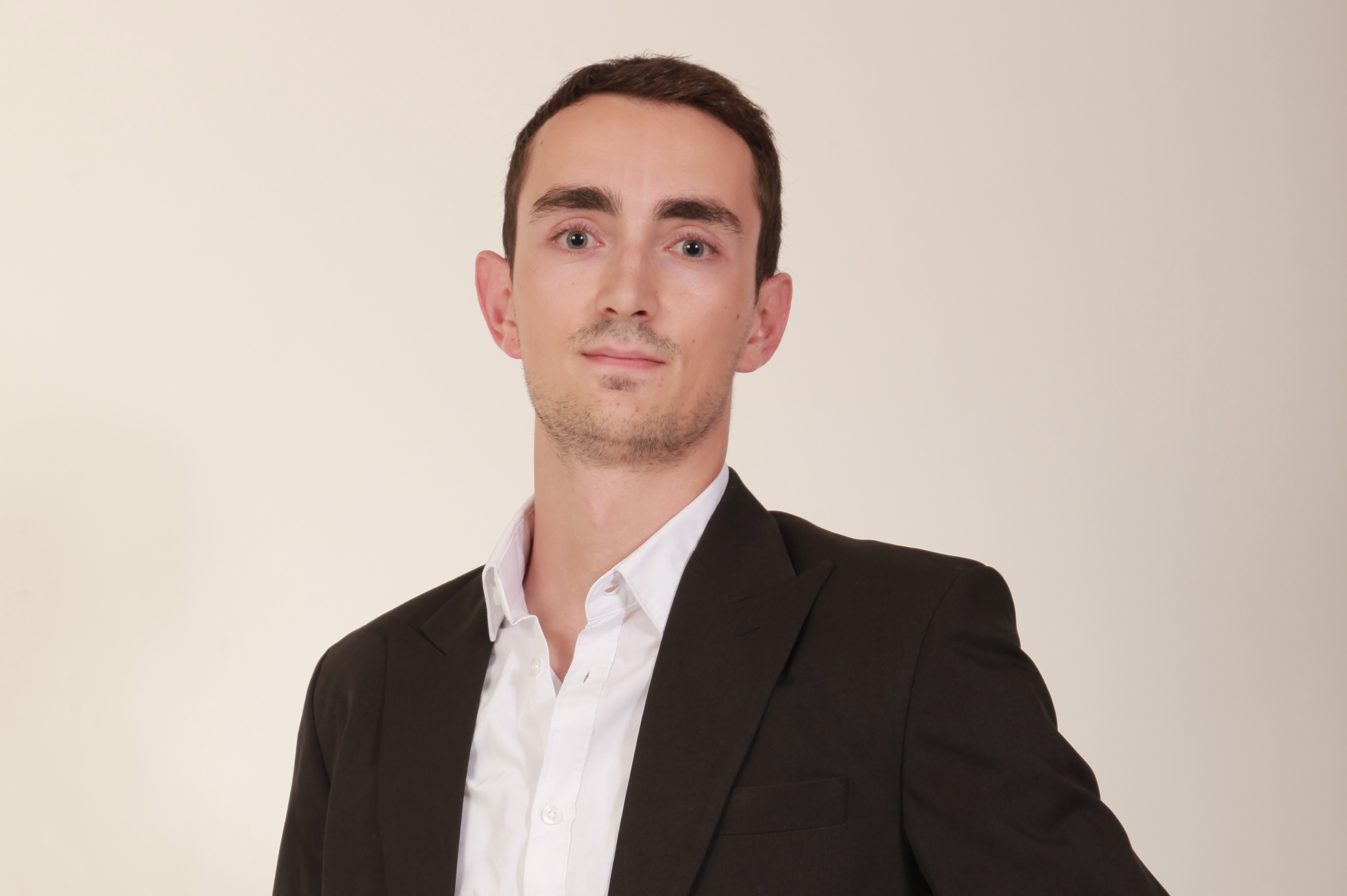 From:
Alexandre Mimault/France/IBMBA
What I like about IBMBA is that the professors and the staff are very close to the students and are always willing to help us. I think they are very easy to reach. There are also many extracurricular activities that are organized throughout the year to bring everybody together. I also like the multicultural atmosphere. Students in IBMBA are mostly from Taiwan, but there are students from many countries around the world. I think this is very beneficial for us as we can learn from one another. All courses are taught in English, but we have the opportunity to learn Chinese as well in a very stimulating environment. It can definitely be useful for my future career. Finally, we are encouraged to gain professional experience in different ways, such as through company visits, consulting projects and internships, which allow us to cultivate global human resource professionals in Taiwan.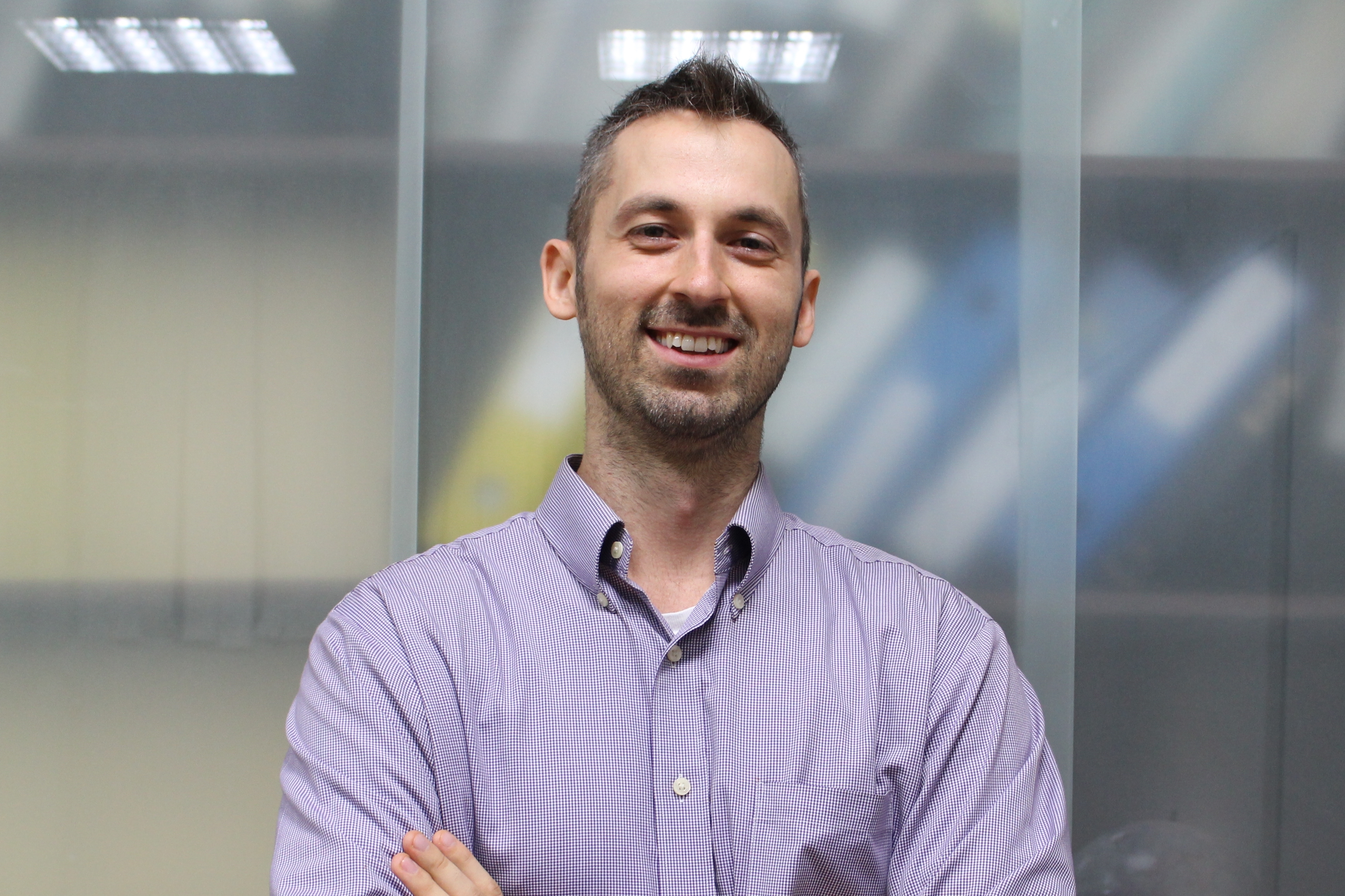 From:
Chris Ternosky/USA/GHRM MBA
Joining the GHRM MBA I was not sure what to expect. When I got accepted I did not know a single person. It is almost like the first day of school when you were younger. You see some people already know each other. They are already engaged in conversation and laughing as if they are catching up with an old friend. The people in the GHRM MBA are very welcoming and friendly. It did not take long for me to make tons of friends and form relationships that I hope last beyond my time here. Working with my classmates has been one of the best and most challenging parts of the process. Each class we are given a new set of tasks and challenges that must be overcome. The people in the program are easily the best part of the whole ordeal, but that is not to take away from the academic side of it. I was unfamiliar with the amount of study and work that goes into creating research articles geared around business concepts. After completion, I will look back fondly at my time here and hope the best for all the staff, professors, and classmates I had the pleasure to interact with.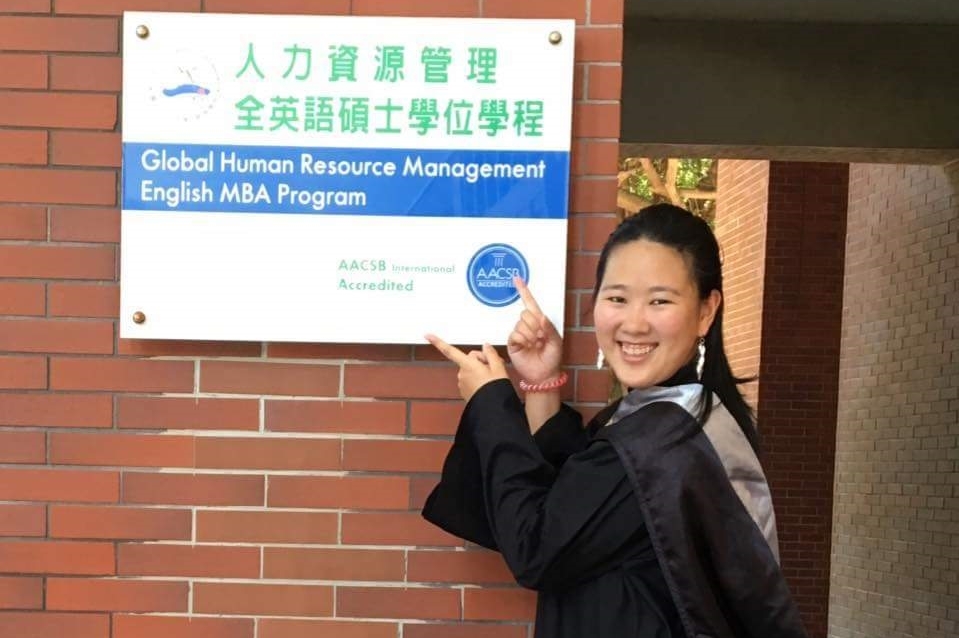 From:
Jessica Quan/Guatemala/GHRM MBA
Bienvenidos a Taiwan (Welcome to Taiwan)! GHRM MBA at NSYSU is quite new in comparison to other degrees, but this doesn't mean that they don't have experience in the field. All the professors had a quite long experience in human resource; some of them work on big companies or have been advisors of the company for some years. Taiwanese and international professors are very open in their experience; they share their thoughts, experience, and give advices or suggestions, which make it easier to understand courses. This program is taught in English which makes it more competitive and more international. Each year, there are many international students that apply for this program, the quota has been higher since it was established. This also makes GRHM MBA a cultural and language learning environment, including American culture, European culture, Latin American culture and Asian culture as well. With all the benefits, I can assure that you can enrich your knowledge, experience and the most important, it creates an international atmosphere. I invite you to join our program!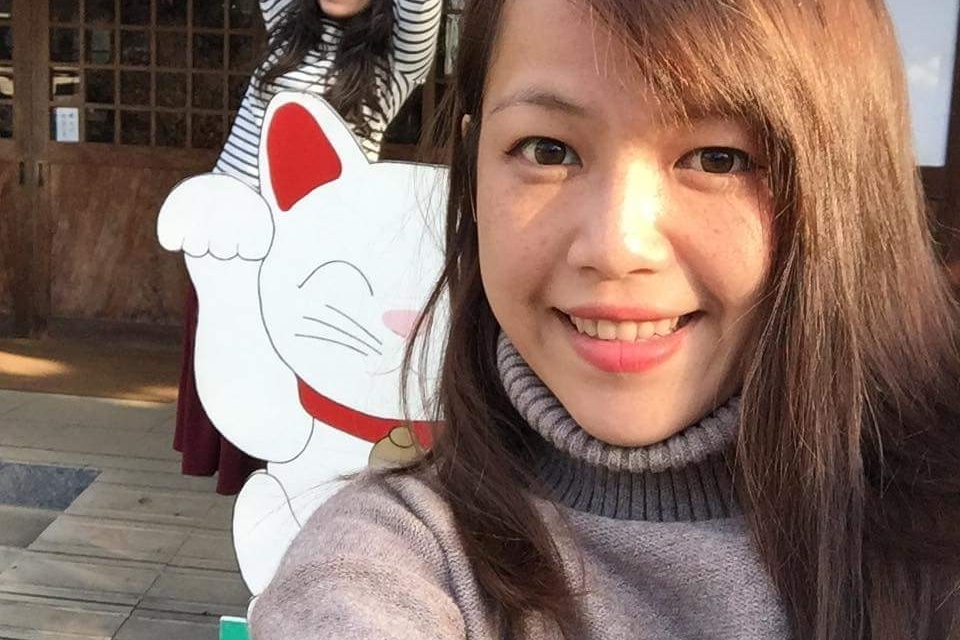 From:Shu-Ching Huang / (IBMBA 101) / Inventec
I was glad that I made the decision to join the IBMBA program when I had hard time deciding to pursue the master's degree or work for a tier 1 company outside of country. IBMBA program offers a variety of international courses taught in English and provides many opportunities to engage with different local companies to expand our social networking and professional experience. The program is AACSB accredited which helped me find my first job after graduation. During the second year of the program, I joined the ACT program which is a unique mixture of applied learning and international experience. Students from different countries live and study together across 3 countries; Canada, Taiwan and Austria. It was truly an amazing life experience and challenge for me that I got to connect, share with and learn from people with different cultures. Most importantly, it helped me develop a global mindset. I definitely recommend the IBMBA and ACT programs at NSYSU to anyone who would like to develop an extensive skillset for doing business in a global environment!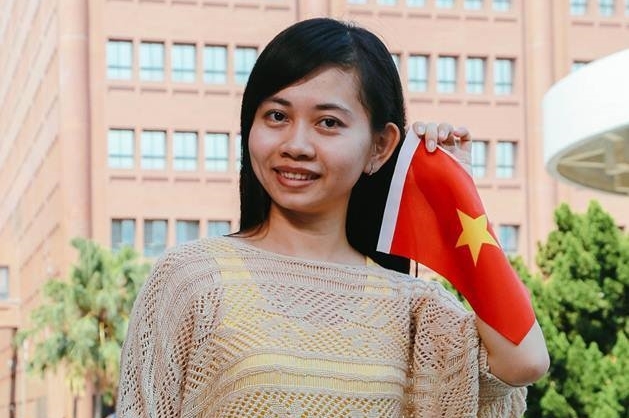 From:
Tran Song Dang Khoa (GHRM MBA 103) / ECLAT Textile Co., LTD
Three and a half years working in a life insurance company helped me realise the importance of human resources in any organization. That was the motivation for me to pursue a master's degree in Taiwan. Among many reputable universities in Taiwan, NSYSU is famous for its MBA programs, especially in human resource management. So I came for the GHRM MBA at NSYSU. A new life in a totally new place overwhelmed me with fun and challenges. A muticultural learning environment, English courses and international friends helped me build communication skills, teamwork and friendships which are very important and useful for my life and work. The professors of GHRM MBA and staff are friendly and supportive. Besides the classes, we had chances to listen to guest speakers, visit companies, and complete projects organized by NSYSU. For students who need a part-time job, there are also many opportunities. The GHRM MBA family is growing and I am proud to be a part of it. I would recommend GHRM MBA at NSYSU to my friends who are looking for a master program, to take the next step in their education, make new friends and experience Taiwan's rich culture.