ACT Global Program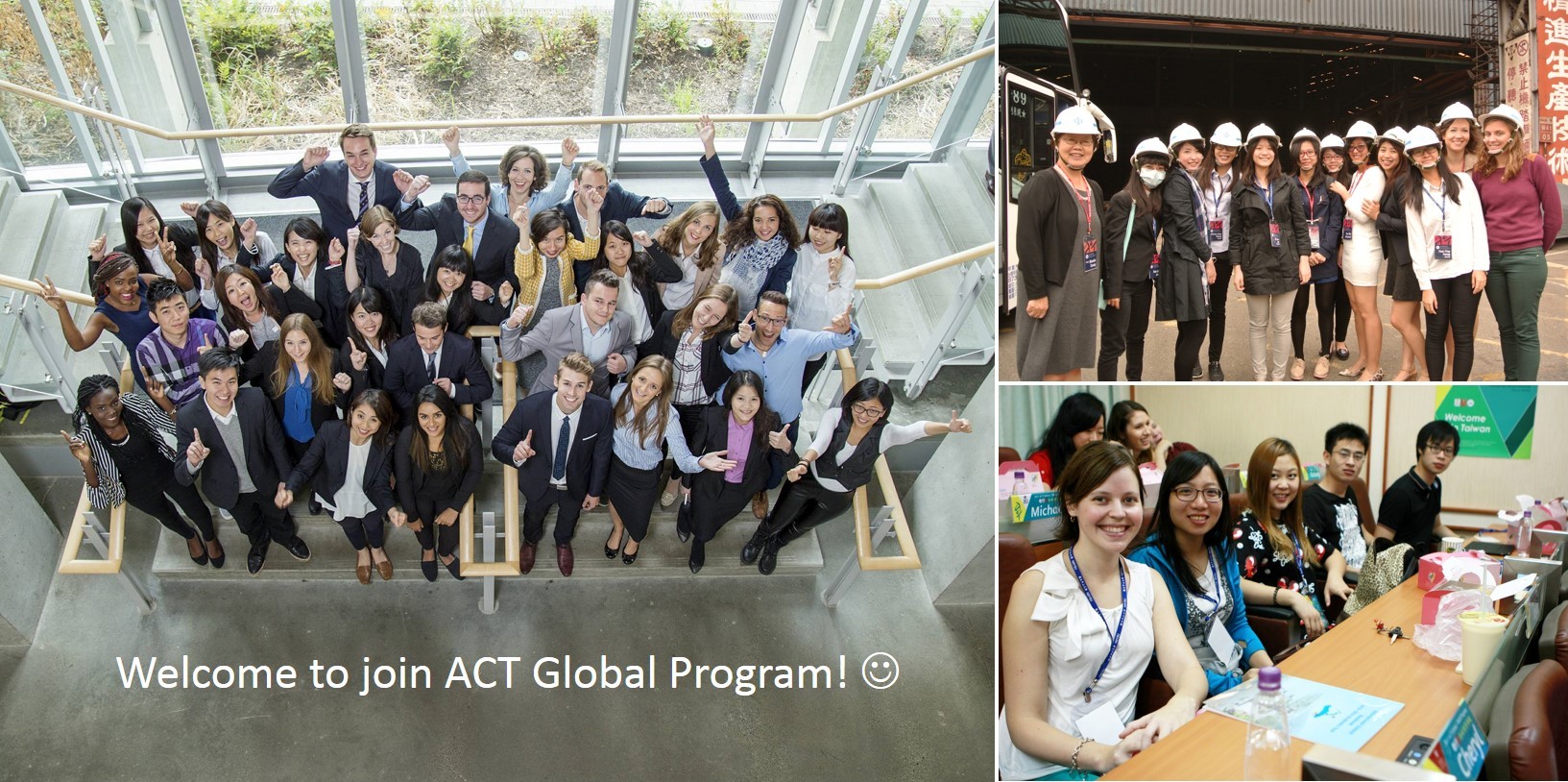 Program Introduction
ACT Global Program is a trilateral collaboration from three universities in three countries including Johannes Kepler University at Linz in Austria, University of Victoria in Canada and National Sun Yat-sen University in Taiwan.
It focuses on doing business in regions and International teamwork is highly emphasized to train the participants with their communicative skills.
Program Structure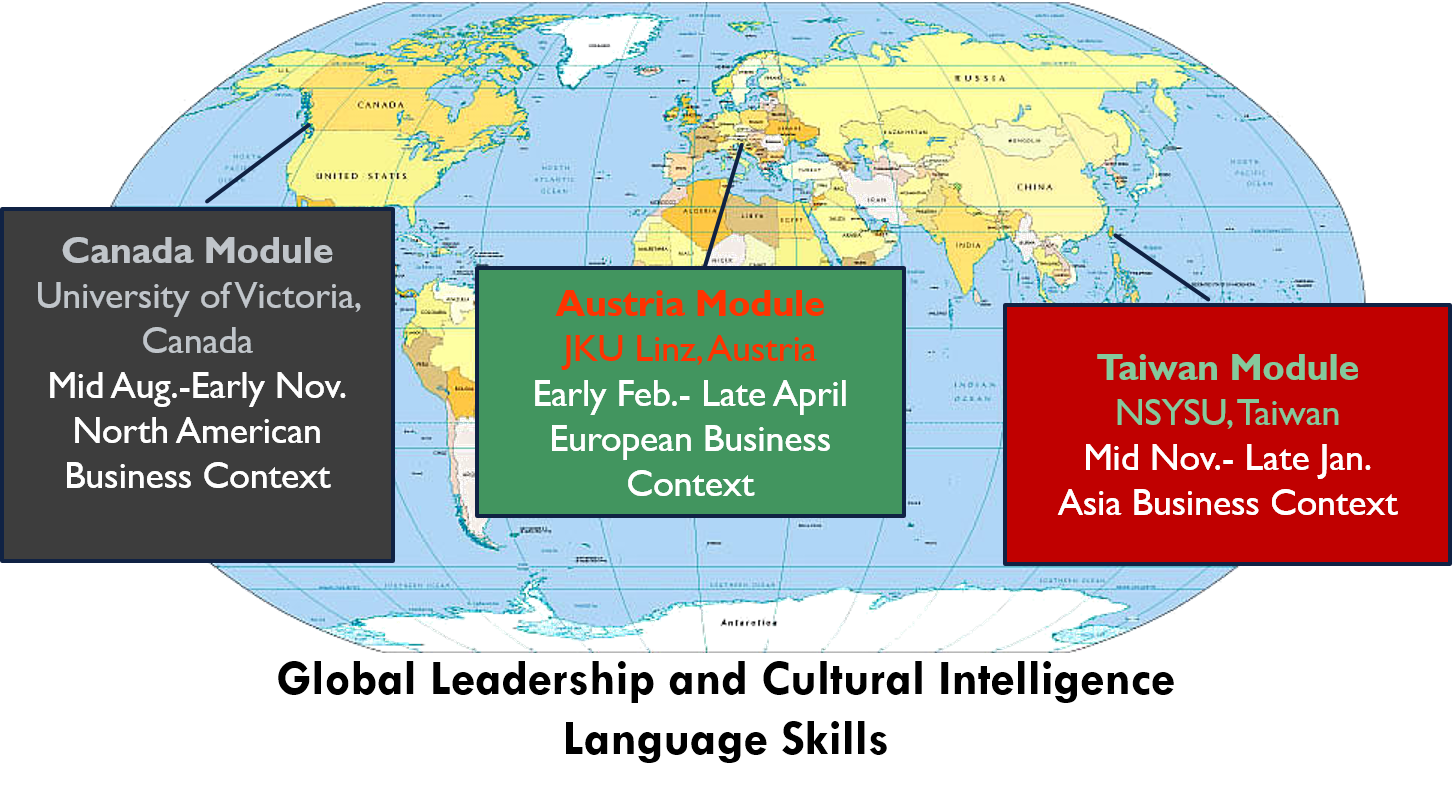 ACT Courses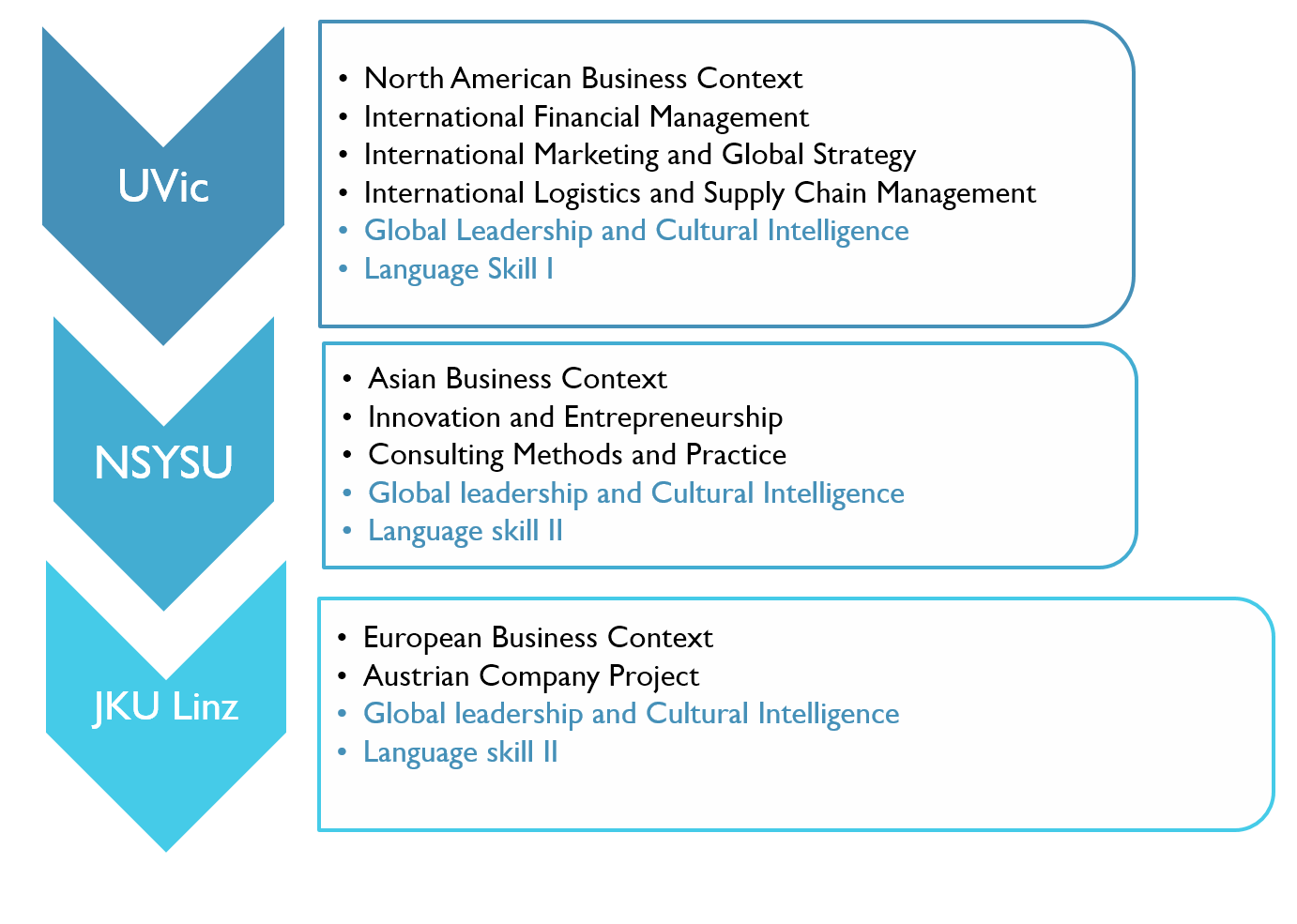 Partner Universities
Essential Requirements
1. College of Management Master Students Only; up to 10 students per year
2. Language Requirement: TOEFL iBT 90/ IETLS6.5(No band <6)
3. Background in Business Studies: Finance Knowledge(Students are encouraged to take Finance Management before participating in ACT Global Program
4. Commitment to the program: During the 9-month study periods, no extra courses should be taken; Full participation is expected\
5. Passion for working globally: Global mindset and respect for diversity
Fee Schedule
1. Tuition fee to NSYSU (2 semester)
2. NT $70,000 to the College (as of year 2014) No tuition fees for UVic and JKU
3. Credit fee: 24 credit * credit fee of your department
4. Transportation fee/ accommodation fee/ Insurance fee/ travel expenses etc.
Accommodation
In Canada and Taiwan, accommodation should be arranged by the students. In Austria, dormitory is provided for the students.
Application period
Contact Staff
International Relations Office
Program Slides