【Interview】IBMBA 104 Alumni Julio Leon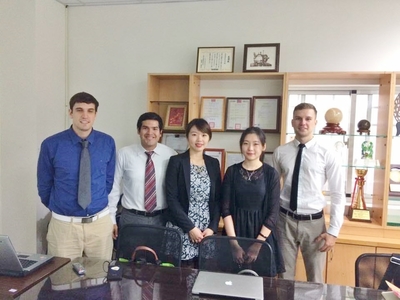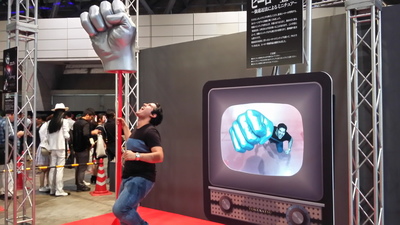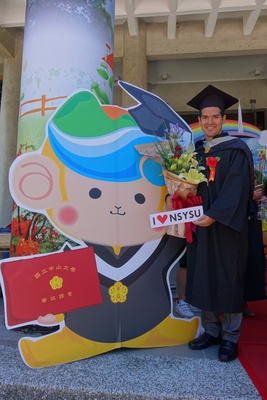 Julio Leon

Originally from Ecuador

Lives and works in the USA

IBMBA Alumni Class of 2015

NSYSU, Taiwan
As part of the Leading Global Academia in Taiwan, the International Business MBA and Global HRM MBA at NSYSU are committed to provide a diverse and inclusive learning environment for our local and international students. Our alumnus Julio Leon came from Ecuador to Taiwan to study in the IBMBA program. Zhanna Samodurova, President of the Students Association, conducted an interview with Julio and asked him a few questions about his experience.
-Julio, could you please tell us a bit more about yourself?
Sure! Thanks for having me today. My name is Julio Leon, I grew up in Ecuador, a country located between Colombia and Peru in South America. I am currently working in the USA with Maersk Line in the North America Division as South Atlantic Inland Delivery Specialist, my main role is to simplify trade by keeping our customers cargo moving. I am very passionate about international trade and I am helping my company to become the Global Integrator of Container Logistics. Or as we like to say, we go #AllTheWay to satisfy our stakeholders needs by going the extra mile. 
-Why did you choose the IBMBA Program at NSYSU?
I started my journey in Septembre 2015. I chose Taiwan after a thorough research. Taiwan is in the Heart of Asia, a beautiful island with 23 million people who are very kind to foreigners and professionally eager to thrive in all industries, especially in high tech and manufacturing. Furthermore, I wanted to expand my knowledge about Asia and Taiwan's location is unique to travel to other destinations such as Japan, China or South Korea. The fact that NSYSU is located in Kaohsiung also influenced my decision. In 2014, I was working for Hyundai Merchant Marine (HMM) which is a South Korean Shipping Line, and coming from a logistics background I got very interested in living closer to the biggest Asian transshipment port for containers logistics. For those of you who don't know, Kaohsiung is not only Taiwan's main Marine Port but it is the Door to Trade in Asia, vessels call in Kaohsiung every day and containers get diverted to smaller vessels going to different Northern and Southern routes.
-What do you like about the country Taiwan?
I like everything! I love bubble tea, the oyster omelets, matcha ice creams. I am fascinated by Taiwan's rich culture that I try to visit every other year just to eat their Taiwanese cuisine and visit some friends. Taiwan is a safe country and not only in terms of security but also in terms of health, at the time of this video it's Spring 2020 and we are having to deal with millions of people infected with Covid-19 in the USA. Taiwan has managed to keep the numbers low with effective Health and Economic policies. I truly admire Taiwan and I strongly believe that this Nation is top 5 in the World, I will always have appreciation towards Taiwanese colleagues.
-What was your favorite course during your entire program, why?
I also enjoyed Professor Sung's class Consulting Methods and Practices. We worked on a couple of projects with him through which my classmates and I had the opportunity to attend classes in Hitotsubashi University in Tokyo Japan, we visited several high-ranking companies such as Haneda Chronogate, Lintec Corporation, Mitsui & Co. amongst others, and it was great that we could get so much knowledge during the day and then explore such an amazing city with our friends at night.
-Who was your favorite professor during your studies at NSYSU, why?
I had the honor and privilege of being Dr Lin Teh-Chan's student during my first year. Then, on my second year he accepted to be my advisor and he guided me through the thesis process. It was a very fruitful experience due to the fact that he introduced me to the Chinese culture, we would talk about history and politics, I learned a lot, I even got the chance to travel to a small town in China, an hour away from Guangzhou called Qingyuan, we visited some factories managed by Taiwanese entrepreneurs in China and we did some networking with them.
-Did you do any internship while studying?
As part of our consulting class, we had to work on a project where we developed a report and presented it to the CEO. We used the DMAIC(Define, Measure, Analyze, Improve, Control) approach, it took us the whole semester to gather data, analyze it and then process it. Our final goal was to introduce this fastener company to the Canadian market. Thus, we were responsible for marketing research, finance and some legal paperwork.
-Would you recommend this program to your friends or future Master students?
Absolutely! This experience helped me understand a broader concept regarding international trade and business management. It changed my way of thinking towards real life cases that I get every day at work. I got exposed to such a rich culture, exciting Taiwanese company visits and Teamwork at its best. If you want to make a difference in your field, IBMBA is the way to go, what are you waiting for?
---
Respondent: Julio Leon (NSYSU, IBMBA Alumni, Class of 2015)
Interviewer: Zhanna Samodurova (President of Students Association, 2020)
Date: 15/04/2020