【Student】"Culture Sharing" Event: Culture Shock in Taiwan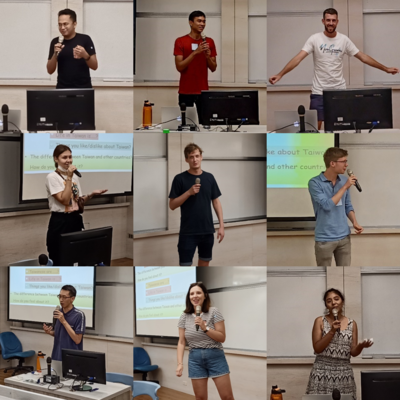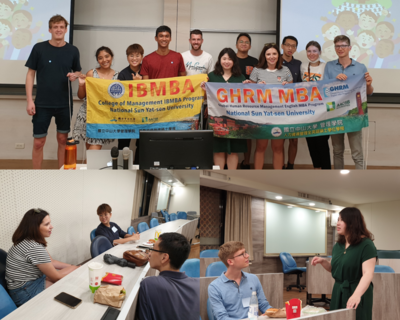 On the 5th of June, 2020 from 14:15-15:30 the Students Association held a "Culture Sharing" event which was open for foreign and local students. The main purpose of this event was to discuss the cultural features of Taiwan, both from the point of view of foreign students and from the point of view of Taiwanese students. People from Germany, Netherlands, Poland, Taiwan and few other countries took part in the activity. The host of the event was Hsiao Yu Fen, Mandarin teacher at Chinese Language Center of NSYSU.
During the event, we discussed topics such as foreigners' impression of taiwanese people, main differences between Taiwan and the home country of each student, what people like the most about Taiwan, and what they are not happy with about Taiwan. Due to the fact that the event was intimate without a large number of attendees, all students had an opportunity to share their own stories about Taiwan and felt comfortable within each other. Justine Pura told students about his first experience with meeting Taiwanese people. According to Justine, he was struggling to get to the airport in Taipei, and since it was his first time visiting Taiwan, he basically got lost. Since he did not know anyone, he decided to ask people on the street. One kind old lady not only explained to him the best way to get to the airport, but also helped Justine to find the right bus station and even waited with him until the needed bus arrived.
Another astonishing story was told by Zhanna Samodurova. She mentioned that after arriving in Taipei, it was a rainy day and Zhanna was trying to find accommodation, along with a few of her friends. During the day they went to a cafe for food and after finishing their meal decided to move on. However, at that point they did not have any umbrellas. Noticing this the owner of the cafe ran after them under the rain with two umbrellas and gave it to them for free. This situation was so touching for Zhanna that she fell in love with the country immediately.
The atmosphere during the event was very personal and friendly which helped participants feel comfortable expressing their opinions and sharing their stories. The Student Association also prepared some light food and drinks for participants to enjoy together. One of the local students noticed that such events help people from both sides to look at their own country through the eyes of foreigners.We are looking forward to the future events organized by the College of Managements and future Students Association team!