International Programs Alumni Gathering Event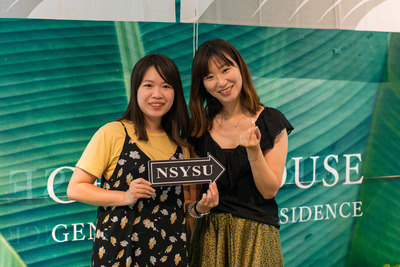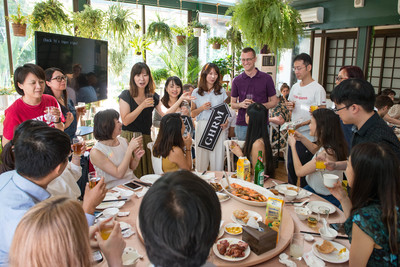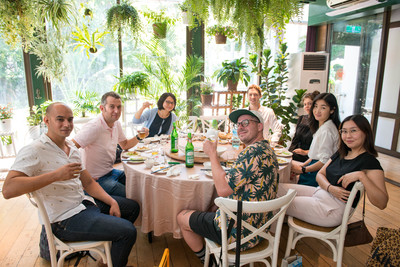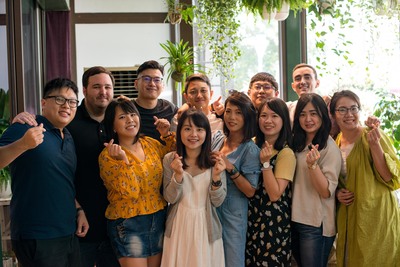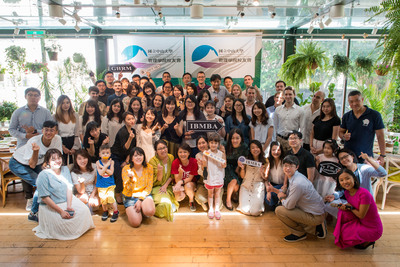 The IBMBA and GHRM MBA program not only prioritize the academic excellence of the program but also strengthen the alumni network. This year, IBMBA and GHRM MBA Alumni Gathering event was organized on the 1st of August at General Sun Li Jen Residence restaurant in Taipei. The event celebrated the close and friendly community of alumni, faculty and staff in the program. There were more than 50 alumni working around Taiwan gathered together to enjoy lunch with the professors of the College of Management. The professors who represented our programs were Program Director Prof. Sharon Wang, Deputy Director Prof. Thijs Velema, and Prof. Frank Wong. The success of the event would not be achievable without the arrangement of Cindy Lin, Jenny Lee and the international student association team.
The event not only flashed back all those beautiful old memories of the alumni when they were at NSYSU but also recreated new wonderful memories and strengthened the relationship and friendship between alumni. Smiles, hugs, funny conversations and lots of positive emotions were the order of the whole event—not forgetting the delicious Taiwanese foods! It's incredible to feel the warm connection between all our alumni and how easy they can reconnect with the faculty and staff.
The event started with the opening speech of Prof. Sharon Wang. Prof. Wang touched upon the recent extraordinary achievements of NSYSU and College of Management and the event continued with the passionate welcome to all alumni from Prof. Velema. Subsequently, the quiz section was conducted and winners bagged prizes home. Later on, the delicious lunch was served together with the amazing singing performance of first year GHRM MBA student, Anna Tretiakova. While the songs Егор Сесарев, Все в твоих руках, and No Roots were sung beautifully by Anna, our Alumni joined with the cheering and a little dance move, the room was full of excitement and good vibes.
This event also had surprising challenges, two surprise cards were stuck under two chairs. The two lucky alumni who happened to sit on those chairs were awarded with the surprise gifts, and also had to complete the challenges. One alumnus was asked to take a selfie with professor Frank Wong, Cindy and Jenny, another alumnus was asked to invite Program Director Wang to the stage and dance together. Besides that, we also had social media contest, alumni were very excited to take pictures with former friends and faculty and posted the pictures on facebook with the hashtag #GhrmIbmbaNsysuAlumniGathering2020, three lucky participants were chosen to win the red envelope.
With great food and great people, it was truly a day with lots of fun, positive vibes, entertainment, and beautiful memories.With no doubt, the alumni party is one of the best events that everyone is looking forward to. It's bringing joy and creating unforgettable moments to us.
(Reported by GHRM Sam Le)