【Big Data Business Analytics】 Using Big Data for Marketing and Serving Customers: The Key to Staying Competitive and Successful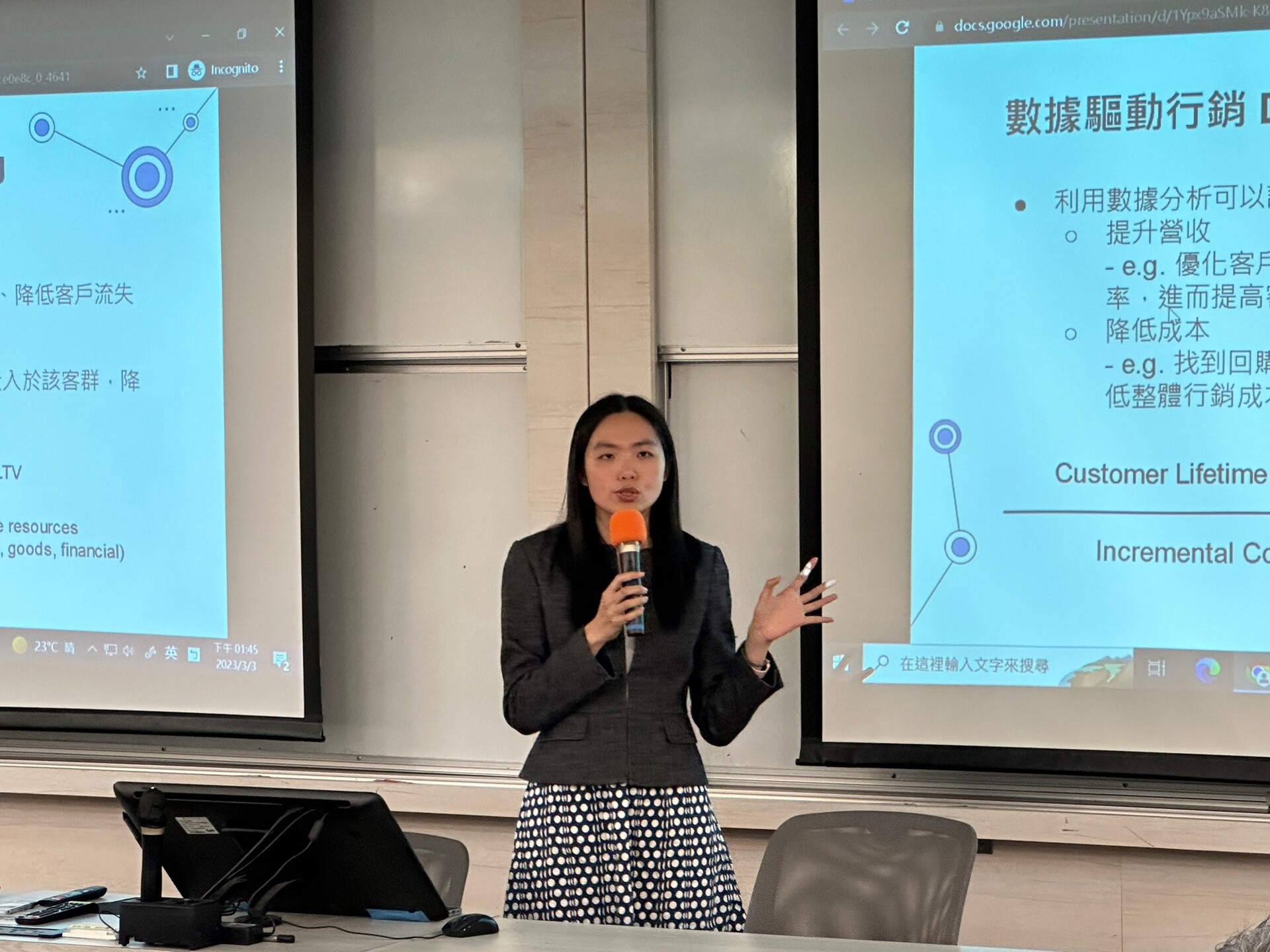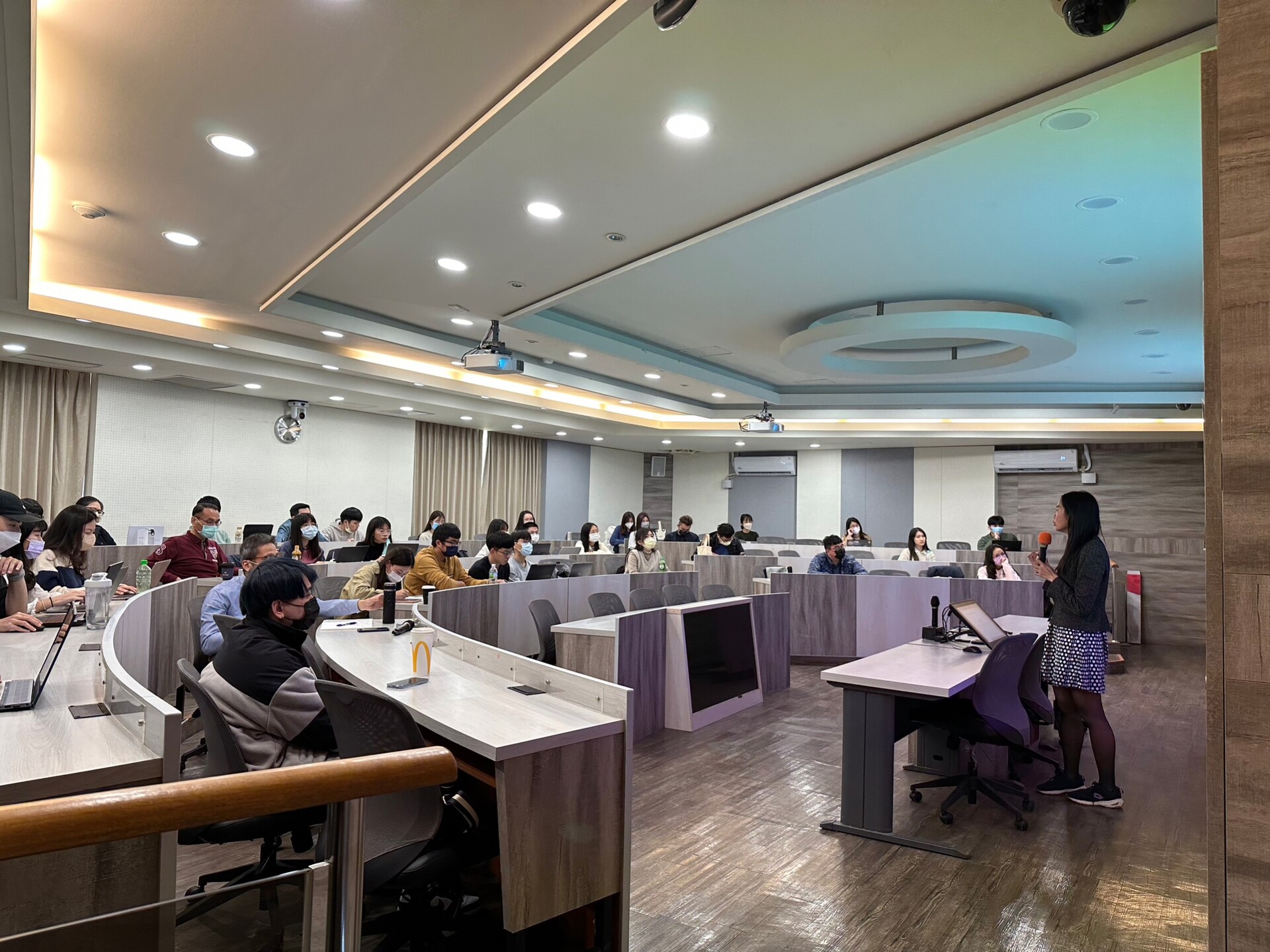 In the era of big data, the pulse of business is changing rapidly. Don't know where to start when faced with data? Companies are in urgent need of data analysis talents with business management knowledge to extract the important essence of business data to help marketing and improve customer experience. How can big data be used to achieve formidable results?

Through collaboration with companies in different fields, NSYSU College of Management's Digital Marketing and E-Commerce Data Case Study curriculum guides students to use tens of millions of pieces of actual market data to express their insights with logical thinking, precisely identify pain points, and verify and solve them based on the data.

In this course, we invited Angie Shao-ting Hsu, a senior data analyst from Far EasTone and graduate of our own MBA program, to explain the use of data to students in depth.
Data has changed the world forever. How can it be applied?
Far EasTone Senior Data Analyst: Defining Key Business Metrics and Generating Hypotheses
With eight years of experience in business data analysis, Angie Hsu specializes in analyzing customer behavior data and driving cross-departmental projects. Her project experience spans strategy, marketing, A/B testing tool implementation, FinTech App product analysis, channel planning and management, and network signal optimization.
To begin, Angie used McKinsey's modern marketing model as an example to introduce data-driven marketing. Through data analysis and data science models, marking effectiveness can be improved. To help students better understand the operational process, she proposed a "data-driven marketing process". From defining key business indicators, generating hypotheses, collecting and analyzing data, generating data tools and finally influencing marketing decisions, the process requires continuous monitoring of performance data.
Among these steps, "defining key business indicators and generating hypotheses is the most important," says Ms. Hsu, who always keeps the problems and goals that need to be solved in mind. "In the process, we will learn how to communicate and interview with supervisors and cross-departmental teams, eliminate the possibility of failure, and strive to find the key to success."
Lastly, using the real-world examples of Spotify and Airbnb, Angie helped students understand how to uncover business opportunities from data and how to use data to enhance the customer experience, analyze inactive users and provide insights for marketing and products, and uncover more potential user leads. Data can be used to think, reveal previously unknown analytics, identify unexpected problems, and generate new value.
The only constant in the world is that the world is always changing! Today, data has already completely changed the world, and business data analysis has become a necessity for all enterprises to stay competitive and successful in the digital world. Through this lecture, the College of Management's Big Data Business Analytics micro-curriculum program has improved students' understanding of data analysis and allowed students to understand the skills and importance of practical application of data analysis.

(Written by Wen-Ching Liao, MBA in Business Management student/Edited by the College of Management)

Click Num:
Add to Favorites
Share