【CM CSR】Revitalization of local communities through close guidance: Achievements of a 3-year community empowerment program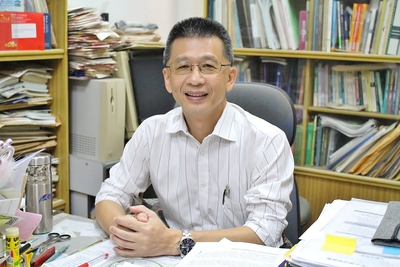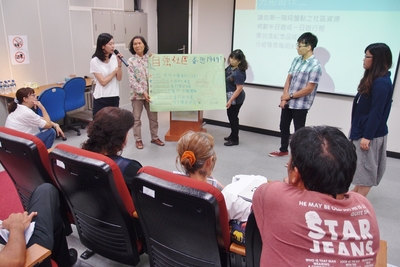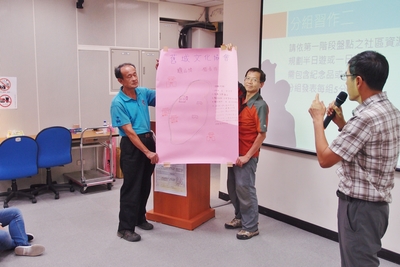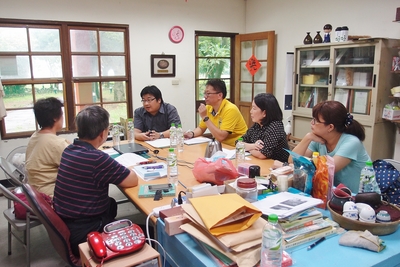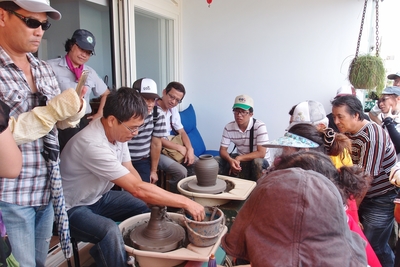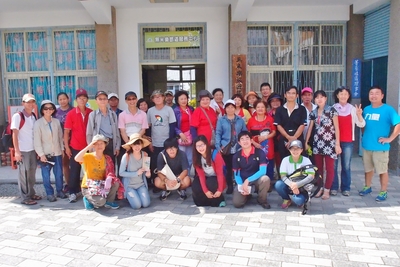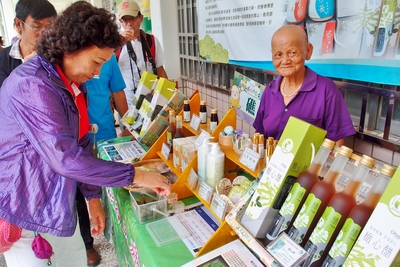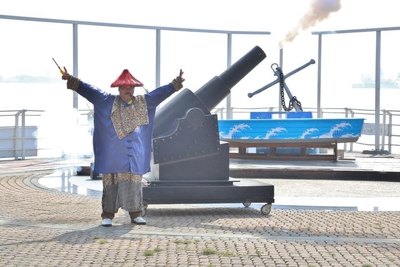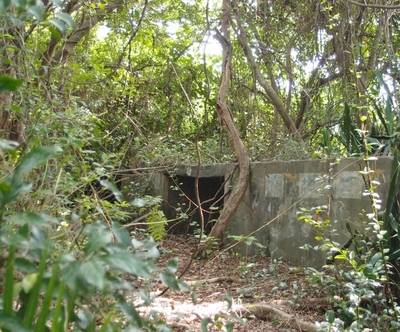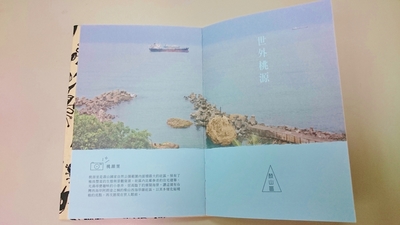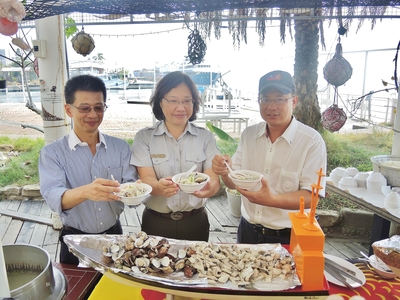 Between 2013 and 2015, the Metropolitan Development and Environment Planning Research Center (hereafter the "Metropolitan Development Center") of the College actively promoted the empowerment of nearby communities in cooperation with the Preparatory Office of Shoushan National Nature Park. Professor Jui-Kun Kuo, Director of the Institute of Public Affairs Management and incumbent director of the research center, not only offered on-campus courses on urban design and space planning, recreational planning, and urban-rural development and environmental changes, but also made an all-out commitment to relevant practices. In the context of collaboration projects with Shoushan National Nature Park, Professor Kuo strove to turn National Sun Yat-sen University into a communication bridge between local residents and the Shoushan National Nature Park to jointly promote regional development, participation by community residents, and protection of the National Nature Park area and our homeland in general.

Professor Kuo has pointed out that "Shoushan National Nature Park is the first national park in Taiwan that was created by regional initiative." In recent years, local residents have attempted to establish a platform for joint protection efforts. Gradually, over the years 2013 to 2015, more and more local residents took on roles in managing Shoushan Nature park. First, in 2013, the Metropolitan Development Center initiated the Shoushan National Nature Park Joint Protection and Local Guidance Program. In 2014, this program was followed by the Shoushan National Nature Park Community Partnership & Empowerment and Local Guidance Program and, in 2015,the Shoushan National Nature Park Community Partnership & Empowerment and Achievement Handbook Compilation Program. Upon conclusion of these programs, the joint presentation of achievements in cooperation with local community residents represented a major milestone in the implementation of programs related to the Shoushan National Nature Park.
Practice-oriented program: unique itineraries through extensive field survey

The following organizations participated in Community Partnership & Empowerment Programs in 2015: Shaochuantou Community Development Association (Gushan District), Taoyuan Village, Ziqiang Community Development Association, Kaohsiung Ancient City & Culture Association, Gao Ping Community Development Association (Zuoying District), and Xinchongshi Community Development Association. The Metropolitan Development Center conducted a questionnaire survey to determine the development needs of each community. Based on the results of this survey, a workshop on the "Promotion of Community Ecotourism" was designed. Compared to the first two years, the emphasis shifted from classroom instruction to practical guidance and hands-on activities. A workshop featuring 20 hours of lectures, 12 hours of community tours, and 8 hours of community observation was designed to realize community empowerment through learning by doing. The goal was to provide guidance for community partners in the planning of 3-hour itineraries for a local tour. Joint progress was achieved through mutual discussions, exchange of opinions, and acquisition of professional skills. A total of 442 individuals participated in this year's workshop.

The first part of the workshop aimed to provide inspiration for communities in the design of itineraries. To that end, community organizers fostered a better understanding of the development of Shoushan National Nature Park and shared of itinerary examples. Consultants hired in the context of this program engaged in face-to-face discussions in communities to provide assistance in the design of unique itineraries. The second part focused on practical work. Participating communities were required to carry out tour planning and learn how to receive visitors, organize guided tours, arrange relevant procedures, and control the pace of itineraries. They engaged in mutual visits and observation. A model community of the year was selected through scores awarded by consultants and votes cast by all participants. Upon a further in-depth survey of available resources, unique community characteristics were presented in an achievement handbook.

For instance, the "Shaochuantou Community Development Association" was selected as the model community of 2015. Community members planned a leisurely "WALK WALK" itinerary spanning the White Lovers' Bridge with a great view of the harbor city, the Sizihwan Coastline where visitors are welcomed by ancient cannons, the Syongjhen North Gate, which is a level-three ancient monument with a history of more than 140 years, and the British Consulate at Takow which offers a window back in time. Along the way, visitors have a chance to taste mung bean shaved ice, a classic dessert, in the shade of banyan trees before exploring the relics of western merchant houses and the first Earth God Temple in Taiwan – Fude Temple. In addition to scenic spots, the tour also includes experiential fun activities such as the launch-a-banner DIY and launch ceremony experience. During in-depth surveys after the community was selected as a model, a secret armament tunnel used during the period of Japanese rule was detected, which was be included as another potential highlight of future itineraries.

Local residents continue tourism promotion by establishing culture association.

Professor Jui-Kun Kuo is still a member of the Shoushan National Nature Park Management Consultation Committee even after the conclusion of the above-mentioned program. In this capacity, he continues to provide professional advice. After the program ended, residents of participating communities (Chaishan and Chaochuantou) and the Sunset Beach Resort jointly established the Chaishan and Sizihwan Tourism & Culture Association to ensure the continued promotion of local tour activities. Looking back on the whole program process, what strikes professor Kuo most is the changes he observed in local community residents. For instance, some community residents originally expressed a strong aversion against existing government restrictions. However, training activities and cooperation over many years gave them an opportunity to better understand the government's position. They gradually lowered their guard and started to cooperate with government units. He points out that it gave the Center great pleasure to have served as a mediator between the government and local communities.

With regard to follow-up empowerment programs for Shoushan communities, Professor Kuo points out that such efforts must rely on the government unit's planning and further cooperation with the university. In the context of the university's implementation of the MOE University Social Responsibility (USR) Program, other NSYSU units are currently engaged in a sub-program in cooperation with the Chaishan and Sizihwan Tourism & Culture Association. Professor Kuo stresses that "we don't rule out the inclusion of other demands in local communities in the form of different cooperation methods in the context of relevant programs." With regard to existing models in local communities, he suggests that the development of other routes may be feasible provided that good results are achieved through the promotion of existing activities. For instance, the oil storage tank and the caves of Banping Mountain which date back to the period of Japanese rule also represent potential tourist attractions.
Click Num:
Add to Favorites
Share