【Interview】New Faculty: Professor Pao-Lien Chen (Inst. of HRM)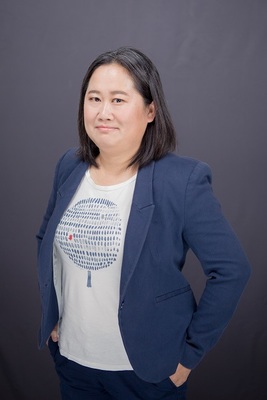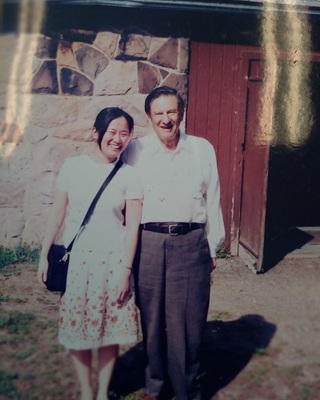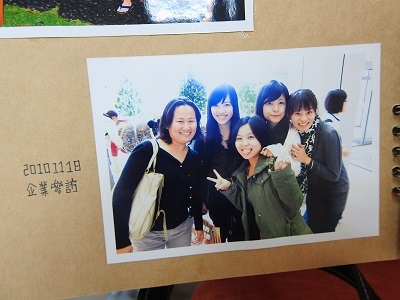 The new Faculty Pao-Lien Chen just joined the Institute of Human Resource Management, College of Management, National Sun Yat-sen University (NSYSU). Professor Chen studied architecture in undergraduate, with a master degree in architecture structure from National Cheng Kung University(NCKU) and economics from the State University of New York at Buffalo, as well as a doctoral degree in Business Administration from University of Illinois at Urbana-Champaign (UIUC). Looking over her past, it is hard not to notice the many turning points and choices she made. Following her own heart has not merely allowed her to do what she wants to do courageously, but also helped her to be highly recognized academically and win the 2018 Ministry of Science and Technology's Outstanding Research Award. In 2019, Professor Chen took on a teaching position at NSYSU and two other positions, including Editor for Sun Yat-Sen Management Review and Deputy Director for Management Studies Research Center. Let us have a glimpse of Professor Pao-Lien Chen's experience and outlook on life.
From Architecture to Economics, Screening Future Paths Among "Unsuitable Choices"
Born in Chiayi, Professor Chen moved to Kaohsiung when she was a child. She pursued her undergraduate studies in Tainan where she met her husband. Now, their child is about to enter elementary school. During her free time, she enjoys watching stage shows, movies, and Korean TV dramas. Besides, she loves cooking. Her cooking skills tremendously improved when she lived in the United States. Her classmate from Thailand, who was a restaurant chef at the time, even invited her to open a restaurant together.
Looking back, Professor Chen confessed that she had never thought of being a teacher, especially when her grandmother constantly reminded her about her fate of being a teacher. "I do not want a nine-to-five job. I want my life to be in my hand and do things at my pace," said Professor Chen. When choosing her major in college, she landed herself in architecture at NCKU simply because she thought that the work of an architect was creative with flexible working hours, which matched her personality.
However, during her internship, Professor Chen realized that being an architect was not her cup of tea. She began to think about what to do next. At that time, she thought that switching to jobs unrelated to her educational background is difficult. She decided to go back to school for a master degree and studied structural engineering, a field appealing to her in the graduate program of architecture. It was during this time that Professor Chen found that she enjoyed doing research. "The mentality of doing every research is to be responsible for yourself" has remained with her to this day.
Meeting Her Mentor at Turn of Life that Inspired Her to Pursue Her Passions Wholeheartedly
Following her husband, she moved overseas and started pursuing graduate studies at the Department of Economics at the State University of New York, where she met her mentor, Professor Michael Gort, who had influenced her profoundly. Professor Chen recalled that Professor Gort was already in his late 60s. Many international students could not understand his accent such that many of them did not select his class. "My ears seemed to be able to modulate the frequency. I was fascinated by the subject of corporate mergers and acquisitions he taught, which was novel for the Taiwanese environment at that time. Hence, I always sat in the first row in his class," said Professor Chen. She continued, "I developed an intense interest in studying M&As. Even though my initial plan is to get an MBA while accompanying my husband overseas, I decided to pursue a doctoral degree just when we were about to return to Taiwan."
Professor Chen said that the process of consulting with numerous professors helped her figure out what she wanted to do the most and what field she was suitable for. In the end, Professor Gort wrote her a recommendation letter that helped her successfully got accepted into the doctoral program in management at UIUC. Back then, Professor Chen wanted to study strategic management at the business school, but she also thought of applying for the doctoral program in Economics as her backup plan. "Professor Gort refused to write me a recommendation letter for the doctoral program in Economics, which I later learned that it was not because he was heartless, but rather he wished for me as his student to pursue my true passion. He wanted me to face choices honestly," recalled Professor Chen. Professor Chen later even learned that Professor Gort, who has a prominent position in his field, had never written a recommendation letter for any students. For Professor Chen, Professor Gort is the person who demonstrates that "research is his life." Even on his sickbed, he continued to work on his research. "Professor Gort sets the ideal example of a model scholar for me," said Professor Chen.
Her Relentless Pursuit of Facts Won Her Award for Outstanding Research
2018 was a milestone in Professor Chen's research career, an affirmation of her hard work in academia: winning the Outstanding Research Award from the Ministry of Science and Technology. Professor Chen firmly believes that research is the relentless pursuit of facts. Perhaps it will take some time to figure out the results to a research problem. The outcome of putting a tremendous amount of efforts into a study leads to wanting the results of the study published in a good journal. Professor Chen once again mentioned the influence of her mentor, Professor Gort, had on her attitude towards research. "But the risk is also inevitably high. I am also betting," she commented. In the past, the academic atmosphere in Taiwan emphasized more on the "quantity" of studies. When she returned to Taiwan, the academic atmosphere had shifted, highlighting the "quality" of studies. She also appreciated the environment she had at Tsing Hua University, where she taught and had the freedom to pursue quality-oriented research.
Among the many research results, Professor Chen especially shared with us a study related to students' future careers: how the flow of high-level managers affects the development of a company in an emerging industry. The result of the study revealed that as there were not that many talents in the field in an emerging industry, the primary practice would be to recruit talents from outside the industry. Surprisingly, it helped a company tremendously hiring an inexperienced person, and the benefits were even greater when the recruited manager was from outside the industry. Hence, Professor Chen stated that when switching careers and seeking promotions, one could consider a position at a company in an emerging industry. "But it also depends on how resilient the person is," said Professor Chen. She added that students could also make use of what they learned in strategic management to analyze whether a company's prospects meet their expectations.
Last but not least, Professor Chen also took on two other positions, including Editor for Sun Yat-sen Management Review and Deputy Director at the Management Studies Research Center, this July with the mindset of "just do it." As both of these positions are related to the academic communities, Professor Chen believes that in order to make the communities better, we must do more, collaborating, communication, and learning with the administrative team while doing. Professor Chen also looks forward to growing up in the future with a campus that is not large but has incredible research capacity.