【CM CSR】Be A Giver! An Assistance-Oriented Social Movement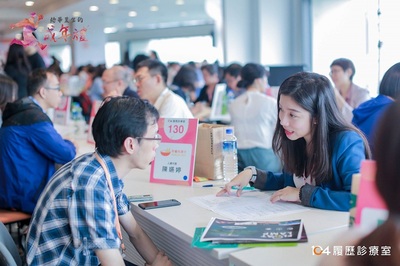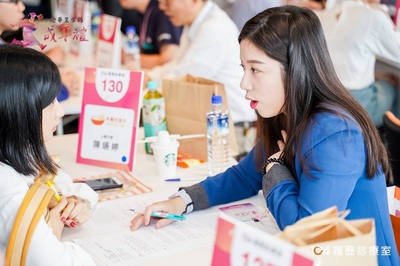 Ms. Miriam Chen, who is enrolled in the part-time MBA program of the Institute of Human Resource Management, serves as recruitment administrator in the software industry. She found that a large number of job applicants are unable to accurately present their career background and achievements on a resume and therefore fail to be invited to an interview. She considered this a misfortune for both sides. As chance would have it, she came across an activity titled "Be A Giver – An Assistance-Oriented Social Movement" organized by an online job bank. This activity inspired her to use the professional knowledge she had acquired at the institute and her accumulated experience in the industry to help more job seekers get an interview opportunity and find a suitable job. In fulfillment of her calling to make valuable contributions to the common good, Miriam became a "Giver" volunteer to provide job seekers with tips for successful resumes.

Over the past 18 months, Miriam has taken pleasure in conducting "resume health checks" for job seekers in her free time. She points out that she "always hoped someone could clarify which job was right for her in the past" and that it gave her "a sense of achievement to be able to help others now." During these "health checks," she not only revises resumes but also guides job seekers in determining their wishes through discussions. She also gives advice on which jobs they should apply for and what the duties and responsibilities of these jobs are. Such advice minimizes job seekers' errors due to lack of experience or misconceptions of work contents. Miriam states that her "source of motivation for providing constant assistance to job seekers lies comes from their willingness to share their job dreams and that my efforts are also recognized by companies."

At the same time, she believes that "a sense of being trusted" is the most rewarding aspect of her serving as a HR specialist or "Giver." She shares the following example that left a deep impression on her: "Job seeker A grew slightly dissatisfied with his duties and responsibilities after joining a company for six months and started to consider a career change. He submitted to me a resume to an online job placement platform. I spent a mere 20% of the time revising the resume and the remaining 80% helping him clarify difficulties he faces at work. I also encouraged him from my perspective as a HR specialist to actively communicate with his supervisor." As it turned out three months later, he stayed at his original job. This was because after talking to his supervisor he was able to understand the company correctly and thereby clarify his role in the company. "As he told me this, I was a little surprised since he was willing to take action based on my advice although we barely knew each other. I considered this an acknowledgment of my professional expertise and a token of trust on his part."

Miriam firmly believes that everyone can act as a mentor for others. We should always reach out to help each other when we are capable to do so. In all her efforts including her academic studies at the Institute of Human Resource Management and her service as a HR specialist and "Giver" volunteer, she never lost sight of her original calling and continues to embrace a philosophy of matching the right people to the right positions and implementing the KSA (Knowledge, Skill, and Attitude) of talent management. In addition to the fulfillment of this calling in enterprises, she strives to give job-seeking talent a better understanding of the KSA of different enterprises and jobs. Even more importantly, she is willing to share her experience and knowledge for the benefit of society.