【CM CSR】Social Enterprise Center provides first-line guidance to entrepreneurs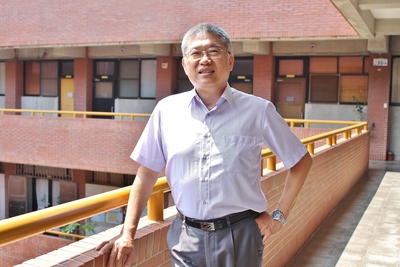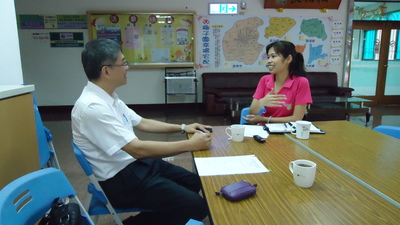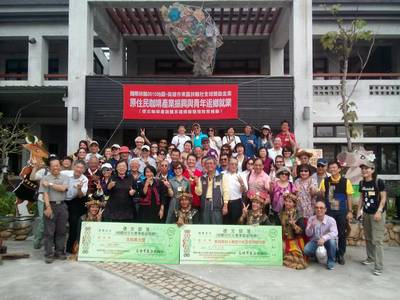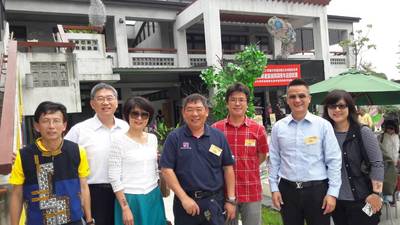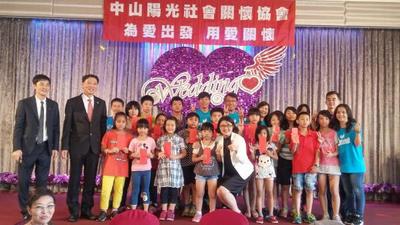 The Social Enterprise Development & Research Center (hereafter the "Social Enterprise Center") of the College of Management, established in 2012, strives to set up social enterprises (SEs) to solve social issues, improve the quality of living environments, and enhance public well-being. The Center intends to do this through the integration of cross-field resources with a focus on research and innovation, social responsibility, and economic and industrial development. Professor Jeng Yih of the Department of Finance is the Director of the Center, and guides this integration of resources.
"Social enterprises are located at the center of a spectrum. Profit-seeking businesses and non-profit organizations represent the two ends of the spectrum. If profit-seeking enterprises wish to give back to society or NPOs wish to achieve financial independence (over 75% self-sufficiency), they move toward the center of the spectrum." In other words, social enterprises place equal emphasis on environmental protection and the solution of social issues on the one hand and continued business growth through profitability on the other. This is significantly more challenging than ordinary business operations. "Only a fool would run a social enterprise, but without fools our society will not improve," Professor Jeng sighs.
Professor Jeng points out that the Social Enterprise Center is responsible for the organization of courses and discussion forums to promote CSR concepts and to arouse the passion of the younger generation for social enterprises. Its duties also include the execution of programs commissioned by the government or enterprises, research on social enterprise development in Taiwan, enterprise diagnosis, and strategic CSR counseling. It serves as a resource pooling platform, provides first-line guidance for "start-up" social enterprises, and assists profit-seeking businesses and NPOs in their transformation to social enterprises. It also provides support to existing social enterprises in the field of financial management, business growth, and sustainable management.
Social Enterprise Center serves as a resource platform and assists social enterprises in the 3Ps
The Center serves as a key platform which provides actual guidance in the social enterprise transformation process. This includes case-by-case resource inventories, external resource matching, and assistance in business continuity. Professor Jeng points out that the Center has provided guidance for numerous businesses and organizations (some successful, others failures). "Failed businesses have ceased operations, while successful enterprises are still operational. It is however hard to predict whether these enterprises will thrive or wither in the future." For ordinary profit-seeking businesses, profit is the only bottom line. Social enterprises, on the other hand, must place equal emphasis on the 3Ps (profit, people, and planet). This Triple Bottom Line poses a heavy burden. "Entrepreneurs who are interested in the social enterprise concept are full of passion, but passion does not guarantee profits," Professor Jeng states bluntly. This represents the biggest challenge of running a social enterprise.
He cites the example of Catear Muzik, a start-up social enterprise. In his first course on social enterprise business models many years ago, he encountered a music department alumnus and two students of the finance department expressing the desire to start their own business. Their goal was to earn a stable income (profit dimension) and give back to their cities through their musical talent (social dimension) with the goal of enhancing the musical literacy of city residents and thereby improve their lives.
Professor Jeng assisted them in the identification of feasible methods for the promotion of music through in-depth discussions and assistance in market analysis (e.g., performances of their own or others' musical pieces on yachts or Love River sightseeing boats, organization of music appreciation classes and music festivals). This process also included performances and presentations at NSYSU Alumni Breakfasts and EMBA entrepreneur gatherings as well as successful application for funds in the context of entrepreneurship programs. "However, it's easier to think than to do. The company folded because it was unable to overcome numerous difficulties such as the lack of local melodies and resources and failure to reach agreements with cruise operators." Successful enterprises must possess a wide range of powerful capabilities in the fields of leadership, professional teams, market analysis, and tackling of new challenges.
Effective use of external resources to meet the demands of social enterprises
Over the past five years since its inception, the Social Enterprise Center has provided first-line guidance for numerous organizations and enterprises. As a matching platform, it has assisted in resource inventories and linkage with external resources (capital, talent, technologies, and markets) to bring organizations and enterprises in sync with international trends and ensure their sturdy development. Professor Jeng points out that initially he did not put much effort into searching for corporate resources. However, he discovered in his discussions with entrepreneurs during EMBA courses or alumni gatherings that most of them are more than willing to invest some of their profits in public welfare. As a key prerequisite for establishment of SEs, the Center must therefore find ways to match corporate resources provided by enterprises willing to make investments with social enterprises in need of support, and to maintain stable support over a long period.
Establishment of experimental SEs to improve the livelihoods of local farmers through self-production and self-marketing approach
Professor Jeng also cites several examples of successful matching, namely Timur Social Enterprise Co., Ltd., Coconut Park Nursing Home, and Soaring Dreams Home. For a long time, the Timur tribal community in Sandimen Township, Pingtung County, has been offering indigenous dance and folk song performances and community tour services through linkage with resources provided by the Dewen and Dalai tribal communities. The goal of these activities is to improve the lives of indigenous residents and preserve indigenous culture. Dewen Community grows high-quality and widely-praised coffee beans, but unscrupulous buyers who purchase their beans at low prices during the harvest season mix them with imported beans of an inconsistent quality and sell the blended beans at high prices. The farmers, however, only earn meager profits. The Social Enterprise Center therefore provided active guidance in the adoption of social enterprise concepts and designed a complete financial and marketing proposal. Through the support of EMBA-10 alumnus Min-Jie Kang, the project received a "global grant" from the Rotary Foundation in addition to self-raised funds and accumulated capital from the tribal community. A portion of these funds was earmarked for training courses, purchase of coffee equipment, packaging design, and media marketing campaigns. Timur Social Enterprise Co., Ltd. was officially founded on January 30, 2016 based on the adoption of the self-production and self-marketing concept. The company has achieved considerable success and is operating smoothly.
Establishment of a cooperative to solve manpower allocation difficulties caused by constantly expanding services
"Coconut Park", which is an example of successful transformation through guidance by the Center, is a corporation with constantly expanding service items ranging from residential nursing care and home care services to food bank services. However, legal regulations coupled with the five-day workweek system have generated significant problems in the field of manpower allocation. The Center therefore provided guidance in the establishment of a cooperative which pools manpower with the same work characteristics and thereby greatly facilitates the sharing of information and duties and allows a more flexible allocation of manpower. In addition to the stable provision of social services, the cooperative also safeguards the rights and interests of its employees.
School dropouts turn into licensed bakers through resource matching
The Soaring Dreams Home which is located in Chaozhou, Pingtung, is supported by the GWG Social Charity Foundation and provides care for more than 20 school dropouts aged between 10 and 15. It also provides employment opportunities for inmates who are too old to stay in the Home. The Home runs a youth cafe to give the dropouts an opportunity to acquire work skills and management capabilities, learn positive work attitudes, and earn their own income. Mr. Hong-Xi Zhang (EMBA-17), founding Chairman of the NSYSU Sunshine Social Care Association, once asked the Center what contributions the Association could make. The Center therefore matched the Association with the Soaring Dreams Home. Upon discussions between all three involved parties regarding the most suitable methods, the Association donated a whole set of kitchen facilities to give the children an opportunity to practice for their baking and Chinese cuisine licenses. The Association also provides scholarships for students who obtain licenses. Mr. Zhang once stated "the children are actively committed to their studies and have achieved excellent results in the culinary field. I'm always deeply touched when I eat their hand-made bread!" Professor Jeng points out that the Center's efforts as an intermediary have generated win-win outcomes in all areas.
Human factor as the key to success of social enterprises
As stated above, some guidance projects have turned out to be successful, while others have been failures. Looking back on all guidance processes over the past years, Professor Jeng realizes that the human factor is the key to success. The right founder and a right team are required for success. Shortly after its inception, the Center cooperated with an agricultural organization. Many resources were injected into the establishment of a company. However, mutual mistrust spelled the end of the cooperation and nothing came of the project. Conversely, if leaders have passion and foresight and are willing to take the professional advice of the Social Enterprise Center on how to formulate new policies, train qualified personnel, and plan external promotion activities, newly established or transformed social enterprises are much more likely to succeed.
Click Num:
Add to Favorites
Share