【Interview】Double Degree Program Alumni:Sandy Chen (IBMBAxESSCA)
Sandy Chen

Originally from Taiwan

Grew up in the USA

Finished Dual Degree Program at NSYSU in Taiwan, 2016

Double Degree in ESSCA, France
The National Sun Yat-sen University offers a wide array of dual/double degree programs in which students can participate for an additional degree. One of such students was Sandy Chen from Taiwan who got her first degree in IBMBA Program at NSYSU and second one at Ecole Superieure des Sciences Commerciales d'Angers (ESSCA) in International Business in France. Zhanna Samodurova, the President of the Students Association of the International Program, conducted an interview with Sandy and asked a few questions about her experience.
-Hi Sandy! Thank you for having a call with me. Could you please tell us how you chose this program for your Master degree?
Hi Zhanna! Thanks for having me as well. Absolutely! After graduating from college, I was not one hundred percent sure of my next step, but getting a master's degree always interested me. Thus, I began to look for possible options for myself and came across a Master's program offered by NSYSU. Without hesitation, I decided to enter this university, which was the best decision in my life so far.
-What did you like the most about IBMBA Program?
I have got the chance to meet a lot of people. One of the best things about MBA program in general is having the diversity of people, and NSYSU MBA is not an exception. Saying this, I mean not only students but international professors as well. Additionally, department offers students extra curriculums to do like the Students Association activities, for instance, or to find a job as a research assistant or TA (teacher assistant). It really does allow you to explore more. As for outside activities, the school suggests different Dual Degree Programs. When I was there, we had two opportunities to go abroad: ESSCA in France and ACT Program (Austria, Canada, Taiwan).
-What was the reason you chose ESSCA for going abroad?
The reason why I went for ESSCA is the fact that I have never been in Europe. Thus, I have got lucky to be chosen as a participant in this Program. Now, I can say, that experience was definitely unforgettable. At the beginning, I had some concerns, of course, because everything was new for me there but in the end, everything worked well. Everyone was friendly and encouraging, and I had a great time learning from my French classmates. In addition, I was able to find the time for travelling. Luckily, I managed to stay half of a year in Hungary, and the second half in France. So, it helped me a lot to actually learn the culture.
-How do you find studying in NSYSU compare to ESSCA? What is the main difference from your point of view?
To be fair, I did not grow up in Taiwan, therefore, I might not have the perspective of difference between Taiwanese and European educational system as a local student but I could definitely say that hierarchy is pronounced in Taiwan. However, NSYSU is breaking out the more traditional learning and turn the studies to be more student oriented. Our lectures consisted of more discussions, communication, presentations. It definitely helped a lot of Taiwanese students transition to European in-classroom learning, as big portion of the class was built on public speaking, group work, and student discussions. IBMBA prepares Taiwanese students who are not used to this learning style very well.
-Let's talk about your job experience. Was it hard for you to find a job after getting Dual Degree Diploma?
Well, from my point of view, I started finding a job a little bit late, right after my graduation. Thus, I would recommend future graduates to start doing this earlier because job hunting period will take a while. I have gotten pretty lucky since I got a job within 3 months. Currently, I am working at Semiconductor company in Sales Department. The headquarter is in Taiwan, but they have an American branch, that is why I am in California now. I was set on moving back to the United States after receiving my degrees, and semiconductor had always been an option because first of all, Taiwan thrives in the industry, and I thought my bicultural experiences would help me excel in the field; secondly, my dad had been working in the semiconductor industry for 30 years already. Another important criterion for the job for me was the opportunity to use Mandarin while working, because, as you know, if you do not speak language, it will go away, even though my mother tongue was Mandarin. I think my degrees did help me stand out from other candidate because the double-degree programs and the excellent leadership opportunities I've had at NSYSU helped flesh out my resume.
-Did you have any internships during studying?
Yes, I did. I finished my Master Degree in 3 years instead of 2. Thus, I had a chance to find perfectly suitable internship for me. My internship was in local bakery shop in Daliao as a Digital Marketing Intern. I remember that it was not very difficult for me to find that internship since I knew the Chief Operations Officer at the company, but I was very glad to get a position there because the duties that I had while being the intern were exactly what I was interested in. I managed the official social media outlets for the company and got a chance to run my own international outreach department. These experiences eventually helped me formulate my masters thesis. I was able to use my internship as a strong base for my paper. In total, I spent there 10 months and they offered me a full-time job at the end but, at that point of my life, I wanted to learn and explore more.
-Any advice you would give potential and current students
I would say: "Set small goals for yourself for each year". For example, my first year's goal was learning Taiwanese culture, since I didn't grow up in Taiwan. Next year step for me was going abroad, therefore I applied to ESSCA. Finally, third year of my Master helped me built the understanding between being a student and looking for a job as a working member of the society. Apart from that, you will always be able to monitor your achievements and control if you grow somehow or not.
---
Respondent: Sandy Chen (IBMBA/ESSCA Double Degree Alumni, Class of 2016)
Interviewer: Zhanna Samodurova (The President of Students Association, 2020)
Date: 15/04/2020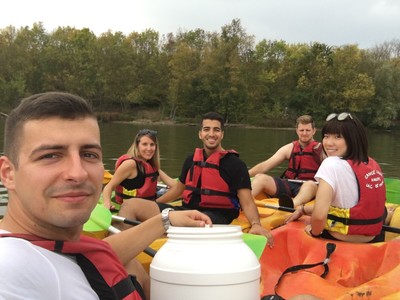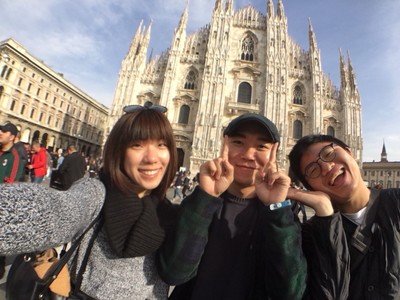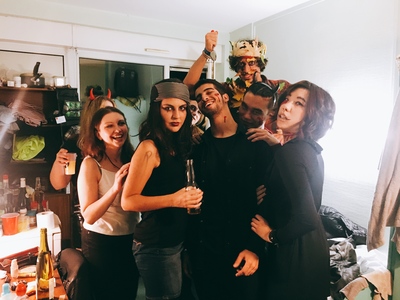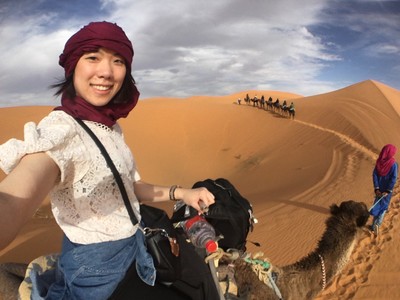 Click Num:
Add to Favorites
Share