College of Management establishes fourth Muslim prayer room on campus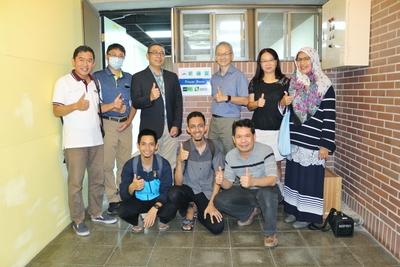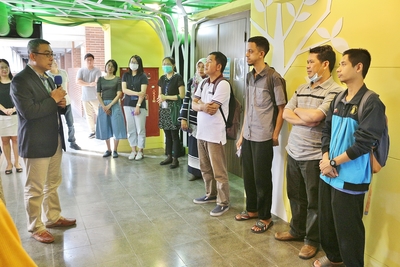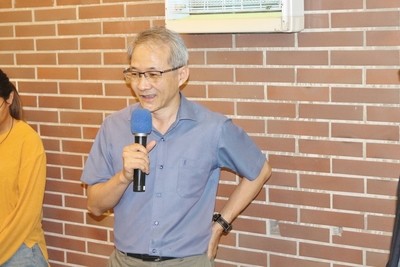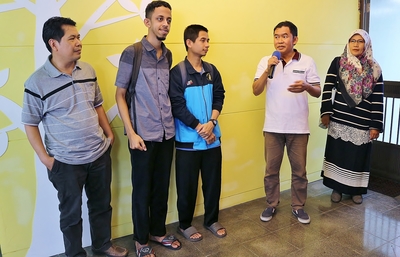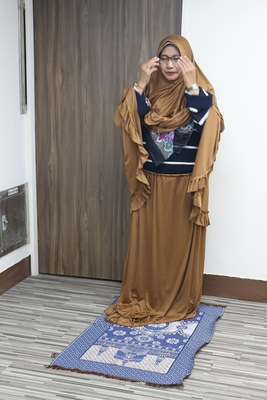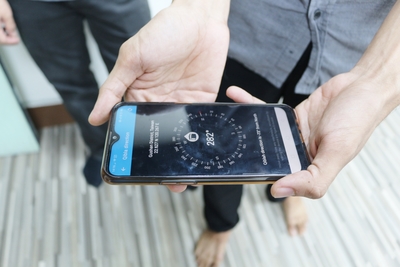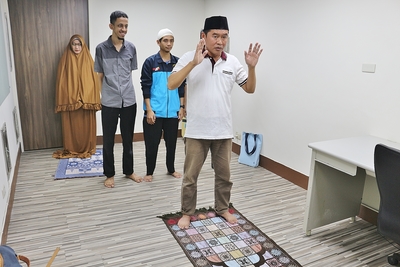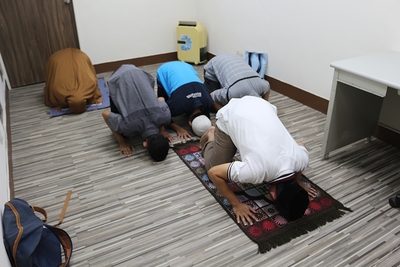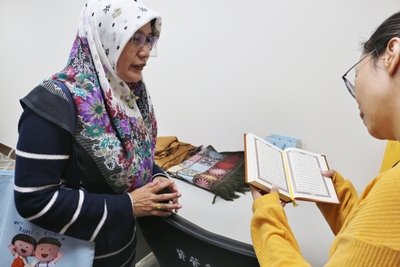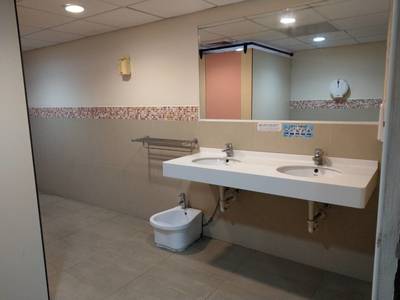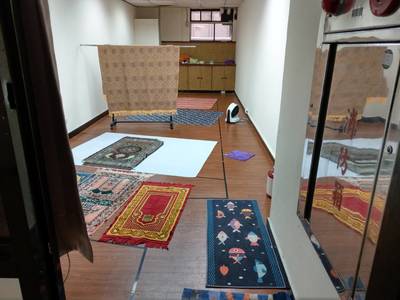 In November, the College of Management of National Sun Yat-sen University established the fourth Muslim prayer room on campus to respond to the needs of the University's Muslim community and create a diversity-friendly campus. Vice President for International Affairs Chih-Wen Kuo, Dean San-Yih Hwang and Associate Dean Shu-Chuan Jennifer Yeh, Director of International Relations under the Dean's Office Chien-Yuan Sher, and five Muslim students and staff members from Indonesia participated in the opening ceremony.
The Office of International Affairs of NSYSU has been establishing prayer rooms on campus since 2017. The new prayer room, the fourth on campus, is in room no. 0053 of the College of Management. The other three rooms are on the 1st floor of the International Dorm of Wuling Village, and the 1st underground floor of the Building of Electrical Engineering and the Info-Library Building. Vice President Kuo said that NSYSU attaches importance to creating a friendly environment for Muslim students, with Halal food and prayer rooms available. NSYSU aims at establishing at least 5 prayer rooms on campus by 2024. Vice President Kuo pointed out that the College managed to establish a prayer room of proper size despite limited space in the building so he would like to thank the College for the contribution and support.
Dean San-Yih Hwang said that the College of Management created a room suitable for Muslim prayer rituals to express respect for religious diversity and a friendly approach towards universities and students from every country and cultural circle. PhD student of the College of Management Wiyata said that he is glad to have a Muslim prayer room where he can concentrate during prayer five times a day. He also invited students and staff of the College of Engineering: Hasan Albinsaid, Ahmad Sirojuddin, and Irmawan, to participate in the ceremony; they appreciated the establishment of Muslim-friendly space by NSYSU.
Lastly, a doctoral student of the Department of Business Administration Maya Piah Nirwana explained the ritual of the Muslim prayer and culture to the participants. Before prayer, Muslims purify the body, mind, and the environment (ablution area was established in the bathrooms on the same first floor of the College) and face the direction of Mecca. Females wear a burqa and stand in the designated area (behind males in mixed-gender prayer). Five students and staff members demonstrated to the participating non-Muslim colleagues and teachers the ritual of Muslim prayer and shared their culture and religion.
Click Num:
Add to Favorites
Share