【Visiting】Woodmax – Innovative Designs for The Sustainable Future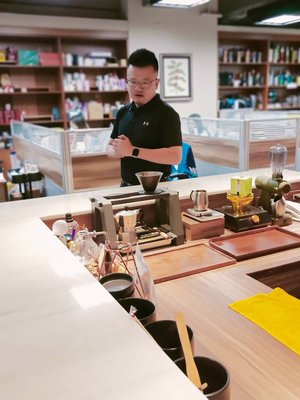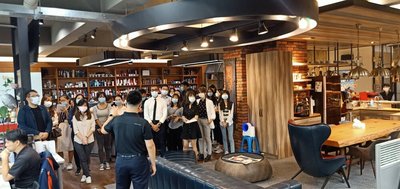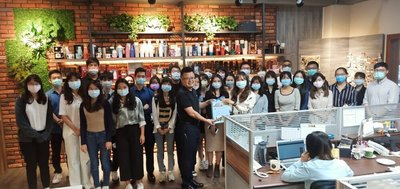 On November 26, 2020, 28 students from the course: "International Marketing Management" – taught by Dr. Jeeyeon Kim, had a chance to visit Woodmax Company, Kaohsiung City. Woodmax was established in 1985 as a global design and manufacturing company which has gradually developed into one of the largest suppliers of series products and back-end equipment for well-known chain coffee shops (such as Starbuck, Highlands Coffee). In the field trip, students had chances to observe the products of various companies, know about the process of manufacturing in the factories in China, and also know how creative Woodmax is to solve their customers' case studies.
Students received a warm welcome from Mr. Andrew Chen (CEO of Woodmax). Although being busy with his business schedule, Andrew still delivered fruitful and helpful knowledge to students. He also guided students to go around Woodmax office and introduced the process of creating a new product.
In addition, Barry, a senior marketing manager, who is responsible for the sales of sports, shared about the company's CSR events in Cambodia. He believes that business cannot exist without environment and community. And as creators, Woodmax always considers the impact of their products on the environment, as well as works hard to ensure that their business operates under social compliance.
After the speech and office tour, Dr. Jeeyeon Kim and students raise many questions to know more about Woodmax's business philosophy, their target customers, and also marketing strategies in the future. The field trip was ended by a small warm banquet with tea and cakes.
Through the trip, students have a better understanding about innovative ideas and business methods of Taiwan's industries, the importance of marketing in business success, which further might stimulate more innovative thinking in their studies and future careers.