【CM CSR】Organization of the Robot Program Design Experience Camp for senior high school students to train future talent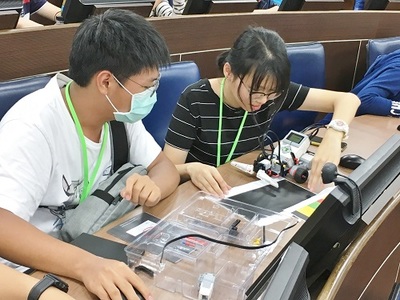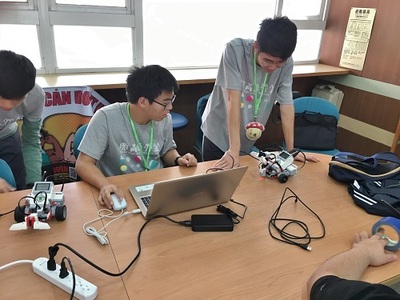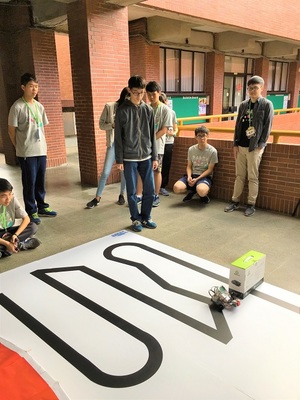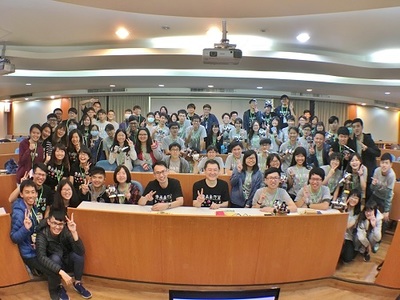 A large number of high school students do not explore their own interests and course contents of departments at various universities until they face entrance examinations or university choices. The Department of Information Management therefore organized a Robot Program Design Experience Camp to give senior high school students who have an interest in information management an opportunity to gain a better understanding of study items. This camp also fulfill the university's social responsibility by conveying expertise in the professional field to the general public. This two-day camp used a hot topic to attract 70 senior high school students from all over the country and give them a basic understanding of computational thinking principles and program design through simple programming practices. This event also gave them a chance to explore their own interests and develop skills and professional competence helpful for their future careers.
In the camp, teachers from the Department of Information Management used simple teaching methods and a compiler with a graphical interface to give the students a better understanding of relevant course contents and basic program logic. If students encountered problems, the instructors and assistants guided them in the identification of problems and search for solutions. The Department strives to arouse the passion of senior high school students for programming and their ambition to someday become a professional in this field.